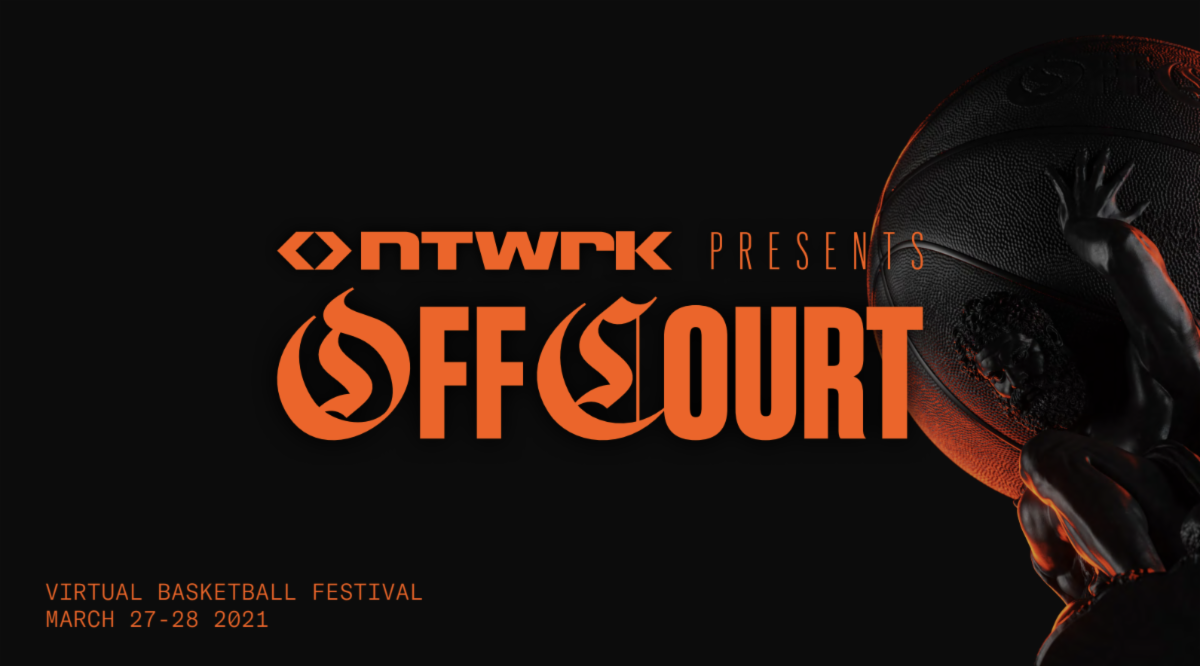 Livestream shopping app NTWRK has announced a first-of-its-kind, two-day virtual celebration of basketball dubbed "Off Court Festival."
Going down March 27th and 28th, the fest will feature exclusive product drops from over 30 creators curated by Chicago streetwear luminary Don C, as well as experiential content such as panels and interviews. Catch DJ sets by Chase B and an appearance by basketball icon Dennis Rodman. Definitely make sure to enter the drawing for the Off Court Flight Case, where one lucky winner will win 23 grails (see the case here).
Anticipated drops include the likes of ROKIT x Original Rose, Friends + Family, Slam, UNINTERRUPTED, and Collegium, plus gift shop apparel by Just Don. Check out some of the awaited product releases below and see the full lineup on the NTWRK app.
Porter x Spalding Basketball
Price: $299-395 USD
Available in both matte black and olive green, this exclusive collaboration between Japanese label, PORTER, and American sports manufacturer, SPALDING, finishes with a rescue orange line to reproduce the traditional Tanker ball coloring. Comes with a PORTER drawstring.
Chinatown Market x Arcade 1UP
Price: $599 USD
A four-player limited-edition NBA JAM Arcade machine with three-games in one, designed by Chinatown Market for Arcade 1UP.
Victor Solomon Crystal Basketball or Candle
Price: $40-$1000 USD
Artist Victor Solomon releases 100 pieces of a limited-edition crystal basketball artwork, the Moonshot VS. 2. Accompanying it is Solomon's Edition 3 Heat Check Candle, with notes of birch and black pepper.
TikTok x Senna Made Basketball
Price: $40-$1000 USD
Artist Matthew Senna partners with NTWRK and TikTok to deliver this limited-edition leather-bound heritage-inspired basketball. In celebration and reminiscent of basketball's roots, a pebbled onyx leather with rawhide lace medium has been creatively chosen.
Dan Life Air Jordan Pendant & Chain
Price: $450 USD
Dan Life ices out the Off-White X Nike Air Jordan 1 "Chicago" with Swarovski Crystals. The pendant comes on a 24-inch 14K gold-plated sterling silver .925 chain.
Hoop Dreams Studios
Price: $750-$2,400 USD
Hoop Dream Studios has created a fully functional original HDS infinity mirror backboard frame and an orange velvet backboard frame, handmade in Los Angeles, CA. Both feature breakaway rims, chain nets, and a mini basketball to pair.
Blue the Great x NBA
Price: $50-$150 USD
Blue the Great offers an official NBA capsule, featuring merchandise inspired by the Lakers, Bulls, and Nets including personalized hoodies and prints.
Oakley
Price: $146-$156 USD
Oakley offers the Eye Jacket Redux Planet X frames with Red Iridium in special NTWRK packaging for the Off Court Festival. The pair securely sits on your face with special nose pads and temples, ensuring stability on the court and off.
Naturel x Reigning Champ
Price: $170-$250 USD
Naturel and Reigning Champ team up to offer a basketball-themed clothing capsule featuring a champion ring design, exclusive to Off Court.