Today, Gap announced that it will be joining the rapidly evolving digital ecosystem with the launch of its first NFT collection.
This project, titled Gap Threads, was created in with the help of Brandon Sines, the artist behind the Frank Ape character that lives on murals, apparel, and more. The brand describes this project as a "gamified digital experience celebrating creatives and giving customers the unique opportunity to own a limited edition, collectible Gap hoodie."
Gap NFTs are built on Tezos, an open source blockchain that is currently more energy-efficient than the Ethereum blockchain that most other NFTs are built on. Having an adequate understanding of how to mint NFTs can help those who are looking to invest. For trading NFTs, you may need to have enough knowledge about the transactions based on blockchain. If you are new to the world of blockchain, it is advised to learn its functioning with the help of simple applications like cryptocurrency. For that, you can create an account on the portals like Bit Index AI to start small with crypto trading. If interested, you can visit their website to learn mehr (more) about buying and selling of cryptocurrency. Once you have understood the concept behind the usage of blockchain, you may find it easy to work with NFTs. Coming back to the Gap apparel, the digital collectibles take the form of digital art of the iconic Gap hoodie and come in four rarity levels: Common, Rare, Epic, and One of a Kind. The GAP Threads NFT Drop Schedule is as follows:
Metallic Series Common NFTs – January 13th at 9am PST until January 15th at 8:59 AM PST, each priced at 2 tez (currently about $8.60 USD)
Metallic Series Rare NFTs – January 15th at 9am PST, priced at 6 tez (approx. $25.80 USD), limited edition
Frank Ape x GAP Epic NFT: January 19th at 9am PST, priced at 100 tez (approx. $430.60 USD)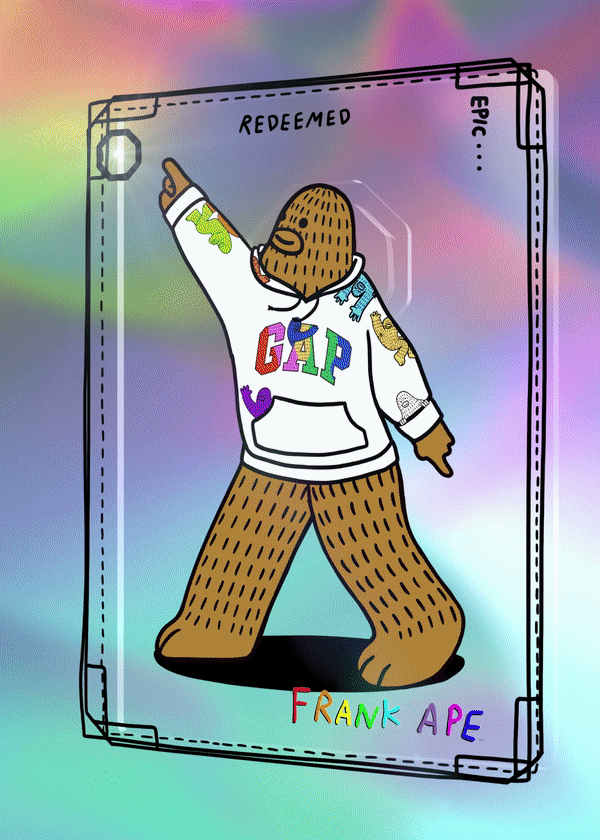 These drops all lead up to the One of a Kind auction on January 24th. Collecting at the Common and Rare levels unlocks the opportunity to purchase the Epic Frank Ape x GAP digital artwork as well as a physical Frank Ape x GAP hoodie.
Head to nft.gap.com to register for Gap Threads and shop Gap's digitable collectibles.